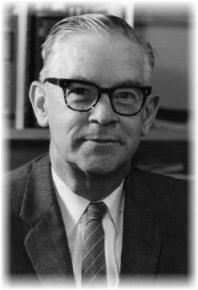 Paul Kirk and Presidents Award
Past Recipients

2016
Helena Wong
2014
Brittany Crane
2012
Philip Hess
2010
Robert Binz
2008
Laura Silva
2006
Todd Weller
2004
Adam Dutra
2003
Emma Titterton (FSS)
2002
James Carrol
2001
Gemma Escott (FSS)
2000
Kevin Andera
1998
Stephanie Winter-Sermeno
1996
Brian Burritt
1994
Dean Gialamas
1993
Ronald Nichols
1992
Elizabeth Thompson
1991
John Davis
1990
Jennifer Mihalovich
1989
Kenny Wong
1988
Mary Murphy Hong
1987
Richard Brown
1986
Eric Parsons
1985
Laurie Rawlinson (DeHaan)
1984
David Sugiyama
1983
Teresa Spear
1982
Allen Garrett
In 1982 the General Section of the American Academy of Forensic Science established a fund to recognize outstanding new members to the profession of criminalistics. The General Section yearly awarded a $100 cash stipend to each of the seven region associations, including the CAC for this purpose. The Paul Kirk Award was an outgrowth of the General Section's award.
The Presidents Award was established in 1994 to encourage a collegial relationship between the CAC and the Forensic Science Society in England by promoting scientific exchange and fellowship between members. The award is granted every year to a young forensic scientist. The winner is selected from the CAC in even numbered years and from the Forensic Science Society in odd numbered years. The recipient is sponsored to attend a meeting of the sister organization. In 1995 it was established that the winner of the CAC Paul Kirk Award would also be the recipient of the Presidents Award. The winner of the Society's Young Forensic Scientist Award is the recipient in the alternate years. Therefore after 1994 the Paul Kirk and Presidents Award is a combined award that is granted to a CAC member every two years. For info on the FSS, visit: http://www.forensic-science-society.org.uk.
Nominations have no requirements except that self-nominations will not be accepted. Candidates must be members of the CAC in any status, and must be employed in the profession for fewer than six years. Employment in the field is defined as full-time employment and shall not include time in pre-professional positions, such as an intern or laboratory technician. During the six-year qualifying period, the candidate should have demonstrated an interest in a professional organization, not limited to the CAC. Candidates must have made at least one of the following contributions to the profession:
Research disseminated in the form of a publication (e.g. journal or newsletter), presentation of a paper at a seminar, or delivered at a workshop or study group
Sustain production of papers or technical notes in newsletters or at seminars
Casework which provided a significant contribution to the investigation or adjudication of one or more cases
Training to law enforcement agencies, users of criminalistics services, or other criminalists
Involvement in study groups in the form of organizing speakers or group data gathering projects which will benefit the forensic science community
Development or design of materials which enhance the quality and integrity of evidence (e.g. evidence collection kits)
Any other unusual or significant contribution to the improvement of the criminalistics profession
To nominate someone (other than yourself) for the Paul Kirk and Presidents Award, complete the Nomination form:
---
This form is available in Portable Document Format (PDF) which allows anyone to view, save, and print it no matter which browser or computer operating system they are using. PDF files require the Adobe Acrobat Reader. For more information on Acrobat Reader, or to get it free, check out our Acrobat Reader Information page.